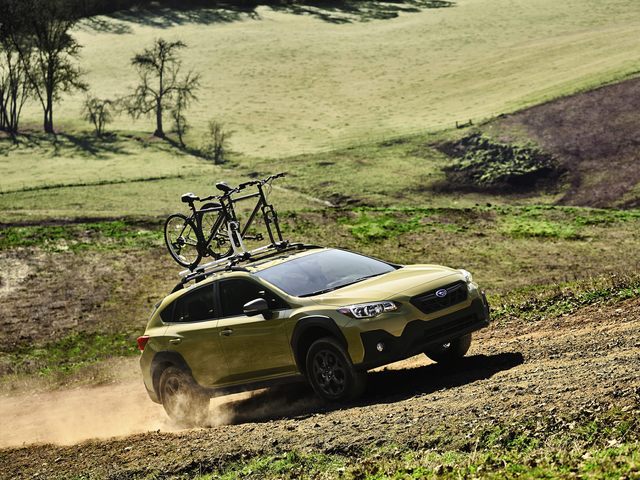 New 2021 Subaru Crosstrek Near Lynchburg, Virginia.
Adventure awaits in the new 2021 Subaru Crosstrek. This compact crossover is versatile, capable, practical, and fun. It's the perfect vehicle for drivers near Bedford who want a car that can do a bit of everything. Plus, it comes with Subaru's signature combination of safety, performance, and utility!
Versatile Design
If the new Crosstrek is anything, it's prepared. Subaru took the time to design the Crosstrek with a range of practical features. You'll be ready to go after a wide range of activities with confidence that your Crosstrek can handle the demands.
First off, the new Crosstrek has standard roof racks on every model. And they're not just for looks, either. These durable rails can help you strap on a wide range of equipment, from kayaks to camping gear.
On the inside, the Crosstrek has room for up to five passengers. Available all-weather floor mats can further prepare your Crosstrek for various activities around Bedford, VA and Lynchburg, VA. Fold down the rear seats and you have even more space for equipment -- 51.9 cubic feet, to be exact.